Tire Sales & Service near Augusta, GA

For tire sales and service near Augusta, GA, our Service Department at Gerald Jones Mazda is the place to go! We can help prolong the longevity of your current tires and, when it's time, propose new tire solutions that suit your driving style and your budget. Schedule an appointment or visit Gerald Jones Mazda today!
Wondering if it's time for new tires? If you notice any of the following, it's probably time: uneven wear, splitting or bulging treads or sidewalls, items protruding into the tire, or treads that don't pass the Penny Test. The Penny Test is done by inserting a penny, head first, into the tire tread. If you can see Abe's entire head, it's recommended to consider getting new tires or a tire rotation. If your tires are more heavily worn on the inside than the outside, or vice versa, you may also have wheel alignment issues that won't be solved with new tires. The expert auto technicians at Gerald Jones Mazda understand that your tires are a vital aspect of your vehicle, and will do their best to find you a solution that fits your needs.
We at Gerald Jones Mazda want to make your online experience simple. Here on our site, you can schedule an appointment to bring in your vehicle for our tire sales and service near Augusta, GA. This tool lets you pick the date and time that works best for you. Once it's received on our end, one of our associates will contact you to confirm your service. Walk-ins are also welcome, as always. During your appointment, our friendly technicians will work hard on your vehicle while you enjoy a cup of coffee, eat some snacks, and relax in our comfortable seating.
Make sure to fill out our Ask a Tech form for any questions you may have about your vehicle or service. You can also take advantage of our current specials, which can help you with the cost of your next visit! Some examples include discounts off a repair or a scheduled maintenance. You can find the form and our specials on our website.
If it is time for tire maintenance, rest assured that Gerald Jones Mazda can help. Our Service Department technicians will assist you with tire sales and service near Augusta, GA, that optimize your driving style and budget. Stop by today or give us a call at 706-709-1764 to schedule your appointment. We look forward to meeting you and appreciate your business.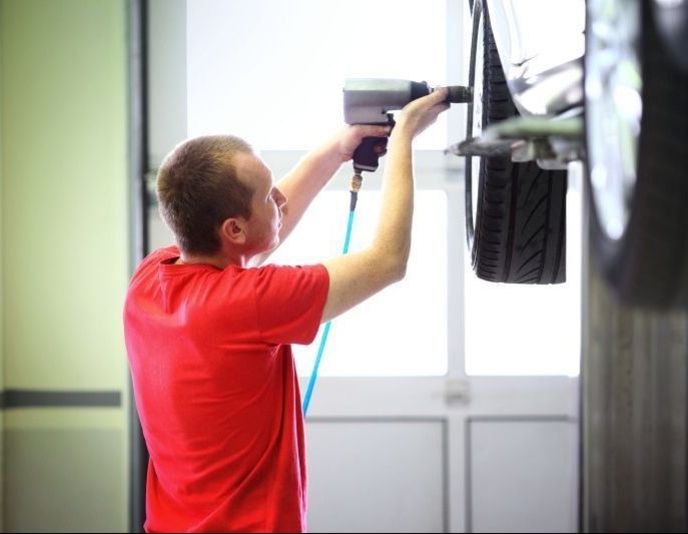 Sales Hours
706-408-4457
| | |
| --- | --- |
| Monday | 9:00 am - 8:00 pm |
| Tuesday | 9:00 am - 8:00 pm |
| Wednesday | 9:00 am - 8:00 pm |
| Thursday | 9:00 am - 8:00 pm |
| Friday | 9:00 am - 8:00 pm |
| Saturday | 9:00 am - 6:00 pm |
| Sunday | Closed |
Service Hours
706-709-1764
| | |
| --- | --- |
| Monday | 7:30 am - 6:00 pm |
| Tuesday | 7:30 am - 6:00 pm |
| Wednesday | 7:30 am - 6:00 pm |
| Thursday | 7:30 am - 6:00 pm |
| Friday | 7:30 am - 6:00 pm |
| Saturday | 8:00 am - 5:00 pm |
| Sunday | Closed |
Parts Hours
706-709-1764
| | |
| --- | --- |
| Monday | 7:30 am - 6:00 pm |
| Tuesday | 7:30 am - 6:00 pm |
| Wednesday | 7:30 am - 6:00 pm |
| Thursday | 7:30 am - 6:00 pm |
| Friday | 7:30 am - 6:00 pm |
| Saturday | 8:00 am - 5:00 pm |
| Sunday | Closed |
Testimonials
Customer Testimonials - Gerald Jones Mazda - Augusta GA
March 21, 2017
Customer Testimonials - Gerald Jones Mazda - Augusta GA
March 19, 2017
Customer Testimonials - Gerald Jones Mazda - Augusta GA
March 17, 2017
Customer Testimonials - Gerald Jones Mazda - Augusta GA
March 15, 2017
Customer Testimonials - Gerald Jones Mazda - Augusta GA
March 14, 2017
Customer Testimonial
August 24, 2016
Customer Testimonial
August 24, 2016
Customer Testimonial
August 24, 2016
Customer Testimonial
August 24, 2016
Customer Testimonial
August 24, 2016
Customer Testimonial
August 24, 2016
Customer Testimonial
August 24, 2016
Customer Testimonial
August 24, 2016
Customer Testimonial
August 24, 2016
Customer Testimonial
August 24, 2016
Customer Testimonial
August 24, 2016
Customer Testimonial
August 24, 2016
Customer Testimonial
August 24, 2016
Customer Testimonial
August 24, 2016
Customer Testimonial
August 24, 2016
Read More