SKYACTIV® TECHNOLOGY | Martinez GA | Serving Augusta, Aiken & Grovetown | Gerald Jones Mazda

If you're in the market for a new vehicle and you're interested in one that delivers incredible fuel efficiency without compromising driving performance, you're in luck! Mazda's impressive SKYACTIV® TECHNOLOGY features more efficient engines, smooth transmissions and a new body and chassis to create a powerful, safe and eco-friendly vehicle. Right now, SKYACTIV® TECHNOLOGY is available in select Mazda3 models*, the Mazda CX-5 and the Mazda6, but will be available in every new Mazda model shortly. Come experience all of the amazing benefits SKYACTIV® TECHNOLOGY provides and test-drive a new Mazda model today at Gerald Jones Mazda.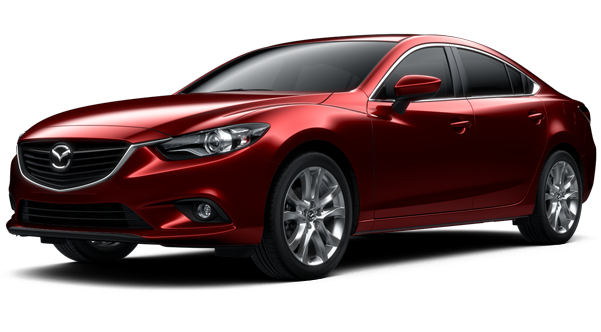 Engines SKYACTIV®-G 2.0-liter and 2.5-liter gasoline engines -A highly-efficient direct-injection gasoline engine that produces more low/mid-range torque and less emissions while consuming less fuel.
SKYACTIV®-D 2.2-liter twin-turbo diesel -With a low diesel-engine compression ratio, this clean, highly-efficient diesel engine meets emissions standards without urea-based NOx after-treatment systems.
Transmissions SKYACTIV®-Drive six-speed automatic transmission -An efficient automatic transmission that shifts smoothly and quickly while achieving steady acceleration. SKYACTIV®-MT six-speed manual transmission -A new-generation manual transmission with a light shift feel, compact size and significantly reduced weight.
Platform SKYACTIV®-Body -With improved rigidity for better handling paired with a lightweight body, you can enjoy peace of mind thanks to the outstanding crash safety performance.
SKYACTIV®-Chassis -The lightweight chassis features improved comfort and security, while at the same time delivering Mazda's hallmark fun-to-drive feel.
If you would like to learn more about the benefits of SKYACTIV® TECHNOLOGY or want to come in for a test-drive, feel free to stop by Gerald Jones Mazda at 4022 Washington Road, Martinez, GA 30907. We look forward to serving our customers from Martinez, GA, as well as Augusta, Aiken, Grovetown and Evans!
*Excludes Mazda3 i SV and all s models.