Battery Test and Replacement near Columbia, SC

How Often Should I Replace My Battery?
Your battery delivers a pertinent spark each time you turn your key in the ignition, which is why it is so important to make sure that it is operating in a healthy manner. If you have recently heard your engine struggle to come to life, swing by Gerald Jones Mazda today for a test and possible replacement. This way, you can avoid having to call a friend for a jump start!
Red Flags
Before we tell you how often you should have this essential service completed, let's go over the warning signs that will let you know you are overdue. This way, you can be prepared for anything that is thrown your way. For starters, if your engine struggles to start every morning, then this is it directly telling you that it isn't maintaining an optimal charge. Another thing to be on alert for is if you have had to call AAA or a family member to swing by and give you a jumpstart. While you might get your vehicle started eventually, this still means that your battery has to rely on the strength of another component to get up and running. Lastly, you can always take a look beneath the hood to assess the situation yourself. If you notice a swollen battery casing, give us a call to schedule a visit.
Timeline
Now that you know a few warning signs, we will go over the window of time you should follow to avoid them altogether. Before that, we will let you know of a few ways that you can extend your battery's lifespan. To begin, we suggest getting all of your errands taken care of in one fell swoop. The reason is if you are making multiple short trips throughout the day, then you are using your battery's energy more often. You should also make sure that it is clean and minimize heat exposure to keep it running for a longer period of time. Lastly, there are a few things that you simply can't control, and one of those factors is the climate that you live in. With the extreme heat that we experience down south, your battery might degrade quicker. That is why we suggest that you pull into our Service Department at least twice per year.
Service Tools
We have a few features on our website that we encourage our customers to use that will help them get a head start on their automotive endeavors. Before you drop by, make sure to take a quick glance at our Service Specials to see the deals we currently offer on our battery replacements. Then, once you find a coupon to help you save some money, you can use the Schedule Appointment form to find a time slot that meets your requirements. If you need some assistance or have a quick question, don't hesitate to use the Ask a Tech form for some answers.
Are you overdue for a battery test and replacement near Columbia, SC? If so, make your way down to Gerald Jones Mazda today to meet with our service specialists.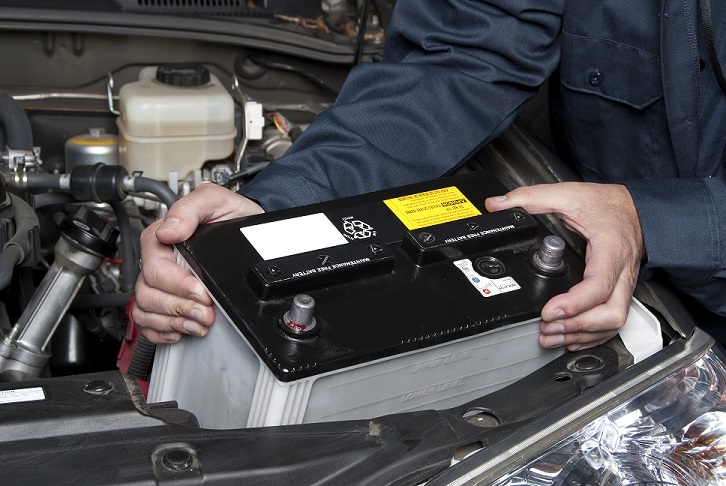 Service Hours
706-449-0331
| | |
| --- | --- |
| Monday | 7:30 am - 6:00 pm |
| Tuesday | 7:30 am - 6:00 pm |
| Wednesday | 7:30 am - 6:00 pm |
| Thursday | 7:30 am - 6:00 pm |
| Friday | 7:30 am - 6:00 pm |
| Saturday | 8:00 am - 5:00 pm |
| Sunday | Closed |
Testimonials
Never Been More Pleased!
1-30-2018
Would Recommend
1-30-2018
Great Staff
1-1-2018
Very Polite!
11-1-2017
Courteous and Prompt Service
10-4-2017
No Pressure!
9-29-2017
Went Above and Beyond
9-10-2017
Great Dealership
6-17-2017
Best Experience By Far
3-21-2017
Friendly Experience
3-19-2017
Quick Service!
3-17-2017
Mr. Ray More Was Very Helpful
3-15-2017
Thanks Eric!
3-14-2017
Awesome!
8-24-2016
So Helpful!!
8-24-2016
GOOD TIME
8-24-2016
Professional and Knowledgable
8-24-2016
Read More