Oil Change Service near Savannah, GA
Service Hours
706-449-0331
| | |
| --- | --- |
| Monday | 7:30 am - 6:00 pm |
| Tuesday | 7:30 am - 6:00 pm |
| Wednesday | 7:30 am - 6:00 pm |
| Thursday | 7:30 am - 6:00 pm |
| Friday | 7:30 am - 6:00 pm |
| Saturday | 8:00 am - 5:00 pm |
| Sunday | Closed |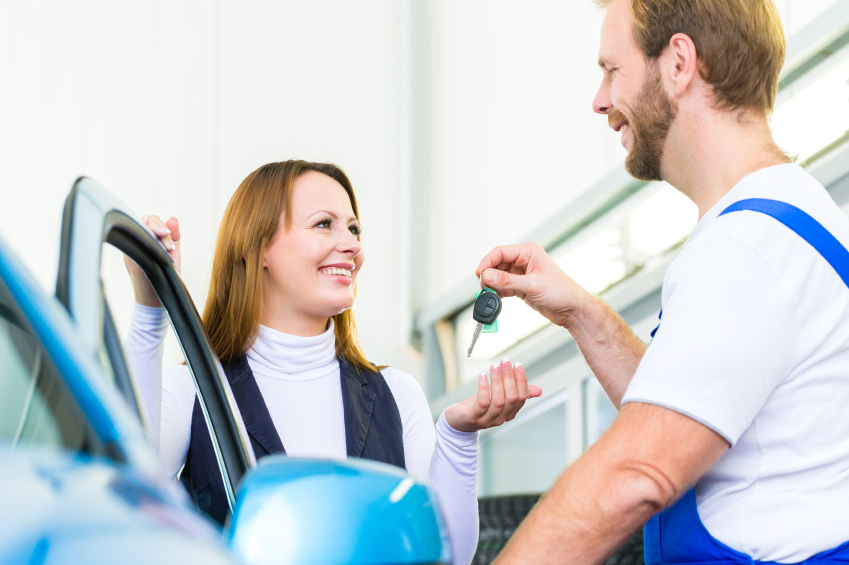 There's really no way to spin it: maintaining the vehicle is the least fun part of car ownership. We at Gerald Jones Mazda won't try to feed you anything otherwise, but we can try to make your experience as hospitable as possible with our quick and efficient oil change services! Schedule an appointment online and then head on over to our location at 4022 Washington Rd. in Martinez, GA!
The oil change is one of those hard and fast services that you really can't fudge or put off. It has to be done at regular intervals throughout the life of your vehicle to keep it running at peak condition. Oil plays many roles inside of your engine, but the primary two are as lubricant and janitorial staff. With so many metal parts having to work en tandem underneath your hood, it's expected that they need some help sliding past each other without causing friction. This is largely what oil's known for. On top of that, though, this viscous amber liquid also sweeps away all of the grime and byproduct created by everyday engine function and filters all of it away from all of those moving metal parts. Oil also boasts a heat protectant, minerals, and more that assist engine function.
Oil is pretty much the rockstar inside of your engine, and it works hard to keep you moving. Over time, though, it becomes clogged with all of the byproduct the engine produces and the filter grows full. The oil darkens and thickens. Both are natural parts of an oil's lifespan, but it's also an indicator that it's time for it to be changed out! If left untended to, you'll notice several negative reactions. Your fuel efficiency will slowly decline and eventually totally plummet. Vehicle performance will drop exponentially, and you'll likely begin to hear a grinding under the hood of the car. This all only ends one way: total engine failure.
This doesn't have to be anywhere in the storybook of your vehicle, though. Schedule an oil change service near Savannah, GA, and you'll get top-notch customer service from the staff here at Gerald Jones Mazda. We offer plenty of specials and coupons on our website, as well, to help you keep some money in your pocket. You can also give us a call at 706-449-0331 if you have any questions at all! We're here to help in every way we can!
Testimonials
Never Been More Pleased!
1-30-2018
Would Recommend
1-30-2018
Great Staff
1-1-2018
Very Polite!
11-1-2017
Courteous and Prompt Service
10-4-2017
No Pressure!
9-29-2017
Went Above and Beyond
9-10-2017
Great Dealership
6-17-2017
Best Experience By Far
3-21-2017
Friendly Experience
3-19-2017
Quick Service!
3-17-2017
Mr. Ray More Was Very Helpful
3-15-2017
Thanks Eric!
3-14-2017
Awesome!
8-24-2016
So Helpful!!
8-24-2016
GOOD TIME
8-24-2016
Professional and Knowledgable
8-24-2016
Read More