Tire Rotation Service near Augusta, GA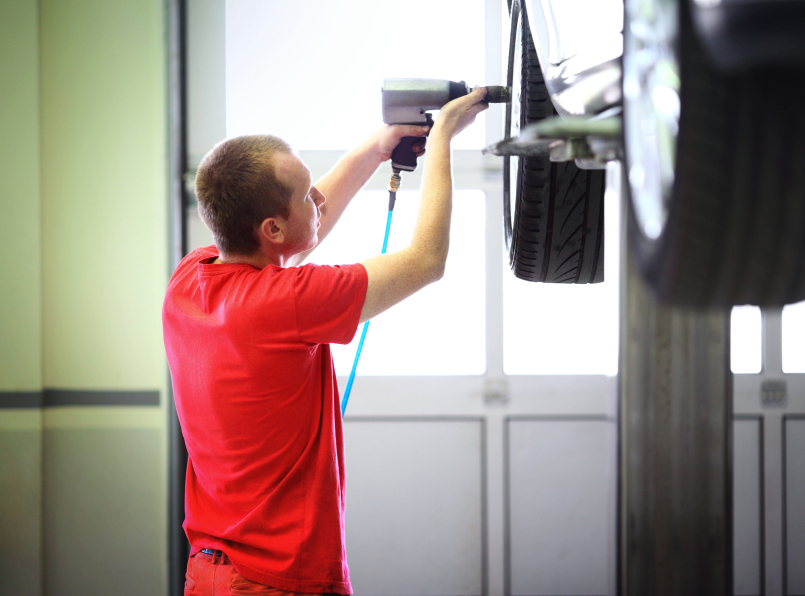 Service Hours
706-449-0331
| | |
| --- | --- |
| Monday | 7:30 am - 6:00 pm |
| Tuesday | 7:30 am - 6:00 pm |
| Wednesday | 7:30 am - 6:00 pm |
| Thursday | 7:30 am - 6:00 pm |
| Friday | 7:30 am - 6:00 pm |
| Saturday | 8:00 am - 5:00 pm |
| Sunday | Closed |
Extend the life of your vehicle's tires and save money with a quick tire rotation service near Augusta, GA. Here at Gerald Jones Mazda, we know that you lead a busy life, which is why we offer efficient service with a wide range of appointment times. Stop in and see us today!
As you traverse through your daily commute on Route 28, errands, and the occasional road trip out to Atlanta, your tires are slowly but surely losing tread. As they wear down, you may experience a lack of traction control, as well as decreased performance and lower efficiency. For that reason, make sure the tires are in tip-top condition is vital for confidence every time you leave the house. The good news is that you may only need a tire rotation service to get all of these benefits! Our handy Ask a Tech form is always available here on our site if you want to reach our mechanics. Or give us a call at 706-709-1764.
If you want to do a quick check of the condition of your vehicle's tires, all you need is a penny. Place the coin against the tread of the tire and if you can see Lincoln's head, it's time to come get a tire rotation service near Augusta, GA! Since each tire wears down differently, moving them around the vehicle allows you to get the most life out of each individual tire.
When you do visit our service center, our experienced technicians will take off all four of the tires to inspect the wear pattern and determine the optimal position. They'll also check the brake pads before placing the tires back on, and then adjust the tire pressure if necessary. This way, you can avoid the expensive task of purchasing a whole set of tires. And when you do need new tires, come back to us for a great selection of brands and ongoing special offers!
There is no need to block out an entire afternoon to get your tires rotated. Our services hours run Monday through Saturday, so it's easy to find a time that fits into your schedule. You can fill out our online appointment form or call us to reserve your space. Of course, you can also drop by if you happen to be in the area, and we will gladly find you a time. While you enjoy a cup of coffee and catch up on some emails, our trustworthy team of technicians will be hard at work!
Here at Gerald Jones Mazda, we look forward to making connections with our customers across the Augusta area. Come experience our dedication with a tire rotation service near Augusta, GA!